Classy's toolset provides the structure we need to host fundraising campaigns that are unique to our community and representative of our brand. Tamara Ruggiero Vice President of Public Affairs American Kidney Fund
Build trust with beautiful & intuitive design.
Supporters expect beautiful, modern design from all the brands they interact with. With Classy, the bells and whistles come standard, so you can build compelling pages without a line of code.
Powerful yet simple customization.
Every organization and campaign is unique. Choose from a whole roster of customizations that let you enable, disable, and tailor features for any scenario.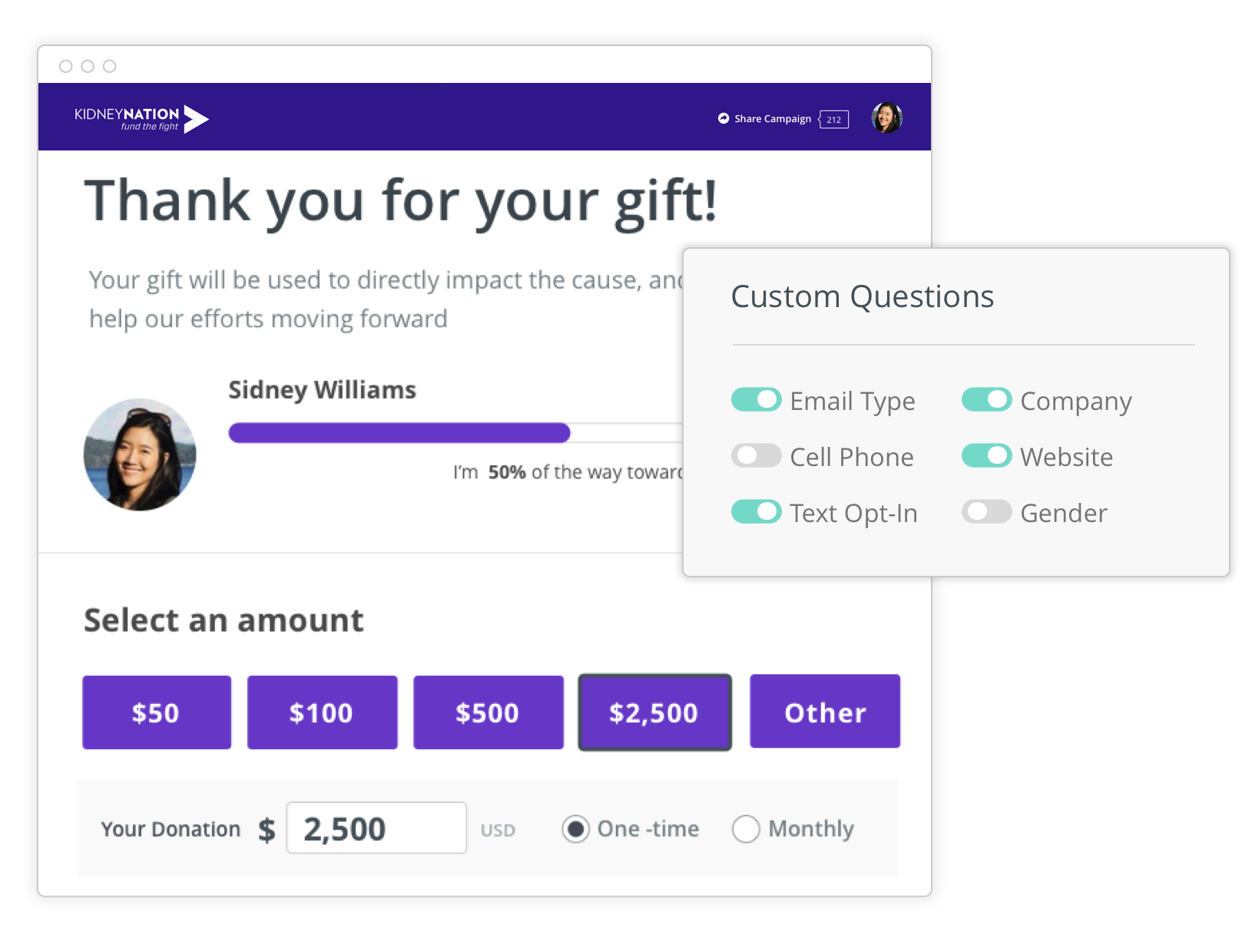 Personalize your communication.
Tailor supporter communications that make each connection with a supporter relevant and meaningful. Powerful email design and preview options keep your message on point for every campaign you run.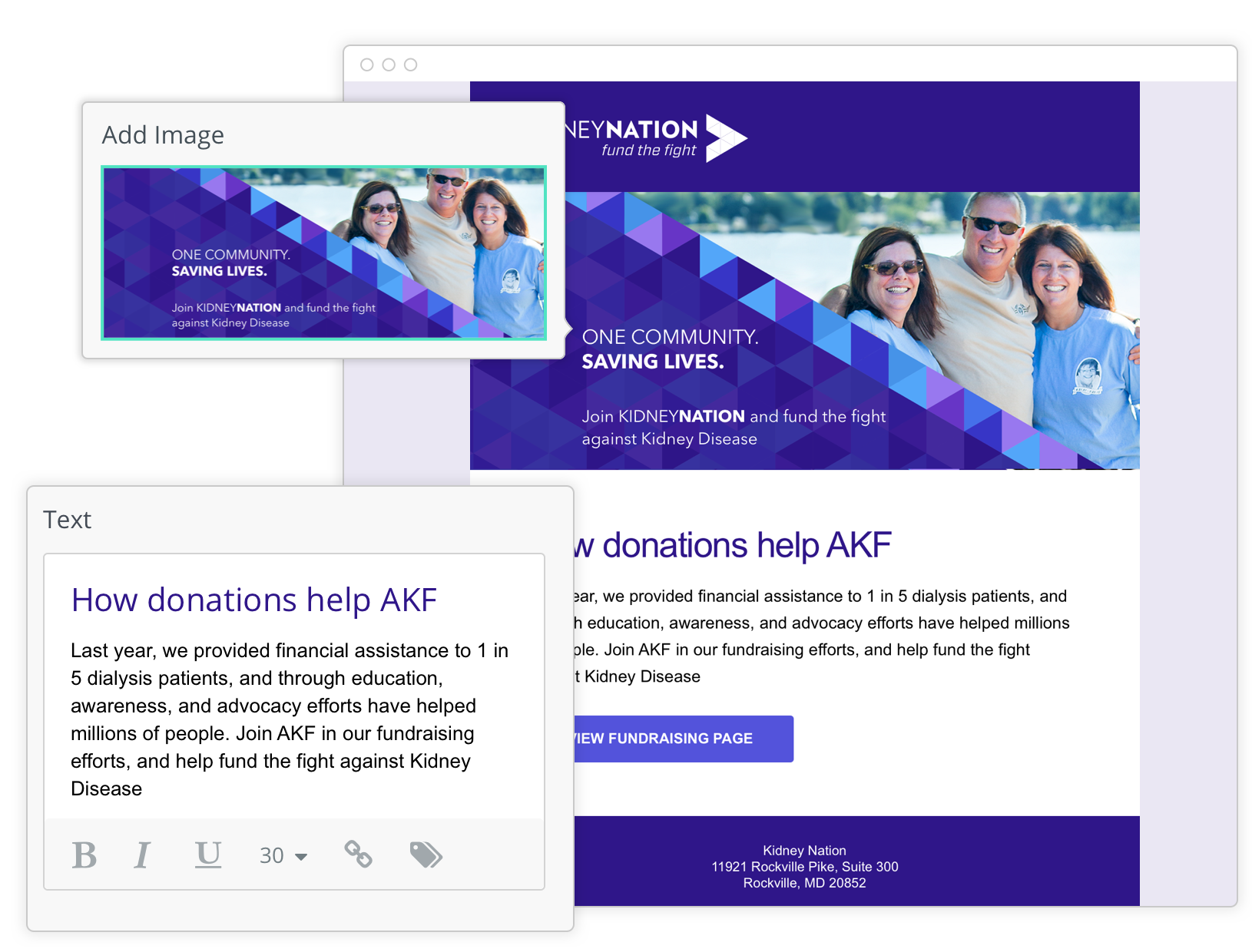 Website Customization
Design with your supporters in mind
Classy comes with powerful creative control right out of the box, but you can take design a step further with the Classy APIs. Beautiful and seamless fundraising experiences on your website can be directly integrated with the Classy platform.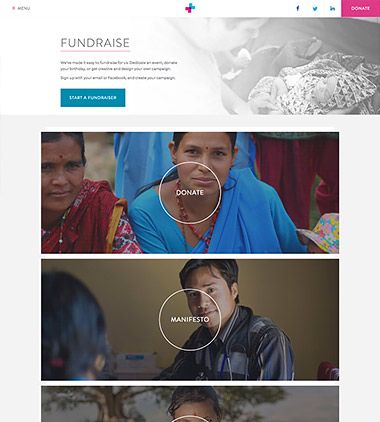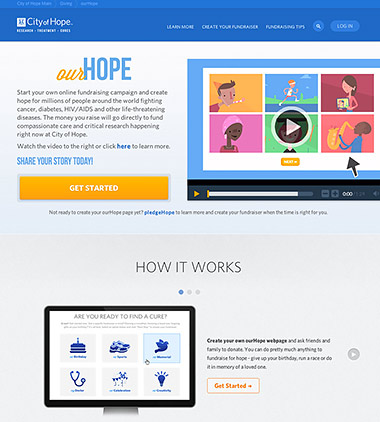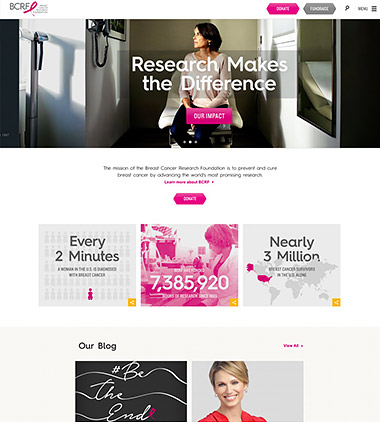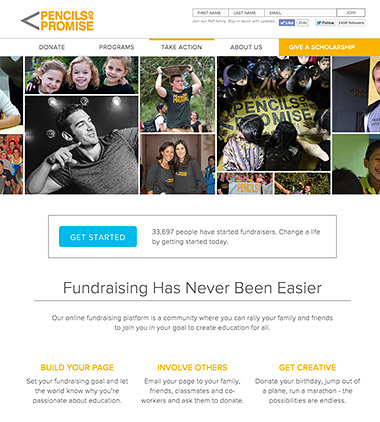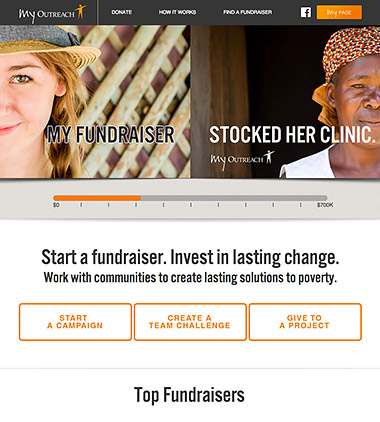 Domain masking

Every Pro account comes with your own custom domain (with our URL hidden). Example: www.give.example.org

Replace our logo with yours

Maintain the trust with your donors by easily replacing our logo to match the look & feel of your brand.

Your own social media

Integrate your own social media accounts to campaigns & events to leverage your entire supporter base.

Form customization

Customize form fields, giving levels, recurring donations & more on a campaign by campaign basis.
Our philosophy has always been that our software should be a natural extension of your brand. Joe Callahan VP of Design Classy